American Veterans Hawaii:
[AMVETS Hawaii]
Note:
Nine World War II veterans clubs, met in Kansas City, Mo., and founded The American Veterans of World War II on Dec. 10, 1944. Less than three years later, on July 23, 1947, President Harry S. Truman signed Public Law 216, making AMVETS the first World War II organization to be chartered by Congress. Since then, the original charter has been amended several times to admit as members those who served in different eras. On 16 October 2002 the 107th Congress enacted Public Law 107-241 (H.R. 3214), an Act to amend the Charter of the AMVETS organization to "AMVETS (American Veterans)". Today, membership in AMVETS is open to anyone who is currently serving, or who has honorably served, in the U.S. Armed Forces from World War II to the present, to include the National Guard and Reserves.
Only the AMVETS Hawaii Service Foundation is a 501(c)3, non-profit

American Veterans (AMVETS) Hawaii Posts and the Department are 501(c)(19), non-profit, all-volunteer Veterans' Service Organization.
Our members are Veterans and Active Duty Servicemembers serving in the U.S. Army, U.S. Navy, U.S. Marines, U.S. Air Force, Coast Guard, Hawaii National Guard and Reserve.
Mailing Address:
AMVETS Hawaii
P.O. Box 2865
Ewa Beach, Hawaii 96706
Main Office: 808-382-6835
What is AMVETS?
AMVETS (American Veterans) is the nation's most inclusive Congressionally-chartered veterans service organization, representing the interests of 20 million veterans. AMVETS is open to and fighting for all who honorably served in the United States military, including the Reserve and Guard. With more than 300,00 members nationwide, we are veterans serving veterans.
AMVETS stands as a strong and influential advocate for America's veterans on important issues such as employment and training, mandatory funding for government-provided health care and other benefits to which they are entitled. AMVETS is a 501(c)19 organization; congressionally chartered in 1947.
What sets AMVETS apart from other VSOs?
Unlike other organizations, membership in AMVETS is open to anyone who is currently serving, or has honorably served, in the United States Armed Forces from World War II to present, to include those in the National Guard and Reserves.
How many veterans are members of AMVETS?
Approximately 300,000. The organization also boasts of 41 state departments and some 1,400 posts nationally.
When was AMVETS formed?
In December 1944. At that time, it was known as the American Veterans of World War II. President Truman signed the organization's congressional charter in 1947. Since then, the charter has been amended several times to broaden membership eligibility and to change the AMVETS name to simply American Veterans to reflect this universality.
Where is AMVETS located?
AMVETS National Headquarters is based in Lanham, Maryland.
What is AMVETS' mission?
AMVETS is dedicated to supporting veterans and active military, providing community services and preserving freedom.
What kinds of services does AMVETS provide?
AMVETS national service officers, accredited by the Department of Veterans Affairs (VA), provide free claims assistance to veterans, their dependents and survivors. AMVETS members also donate countless hours to brighten the lives of hospitalized veterans and promote quality-of-life programs such as the Special Olympics or Scouting.
Does AMVETS provide financial support to initiatives outside the organization?
Yes. Over the years, the organization has helped to fund the construction and/or the renovation of such national monuments as the USS Arizona Memorial and the Statue of Liberty.
Does AMVETS offer educational scholarships?
Yes. Each year AMVETS awards scholarships totaling $40,000 to high school seniors, ROTC students and veterans pursuing higher education.
What issues are important to AMVETS?
Of particular interest are issues related to veterans health care and other entitlements, POW/MIA accountability, national defense and flag protection.
Where does AMVETS stand on mandatory funding for VA?
Unlike other federal programs such as Medicare and food stamps, VA must annually request an appropriation. As a result, funding shortfalls over the years have left veterans to wonder whether the promises made to them under Title 38 of the U.S. Code would be kept. AMVETS wants to eliminate that uncertainty and make funding of veterans health care mandatory. With our co-authors of The Independent Budget, we're also working to protect each veteran's benefits in other areas as well.
What is AMVETS Hawaii's Mission?
AMVETS Hawaii mission is to provide advocacy, support and assistance for all who served honorably in the United States Armed Forces: past, present and future veterans and their families;
To inform, influence and inspire others to serve in our military and civilian communities; and
To especially honor and never forget not only our World War II veterans who died at Pearl Harbor and Ewa Field, but also those many more who died in sea battles, distance coral atolls – Coral Sea, Midway, Wake- their names often never recognized or mentioned for their sacrifices.
Honoring the Past, Inspiring the Future
– Preserve and Honor: Remembering the legacy of those who came before us
– Educate and Inspire: Passing the legacy on to the generations who will follow
It is our duty and our solemn vow to never forget those who fought and died. Let us always honor the brave men of the USS Arizona with this memorial so they may rest in peace among the waves and know they will never be forgotten.
Help us Help others!
Click the "donate" button below to make a donation, today.
American Veterans "AmVets" Hawaii is a 501(c)(19) non-profit, All-volunteer Veterans Service Organization (VSO). 95% of all donations received will directly fund our ROTC/JROTC Medals and Awards program, Hawaii Public Schools Essay Contests, the preservations of Ewa Battlefield, and other Memorials and Hawaii Historic sites. Your support will also help fund our annual Ewa Battlefield Pearl Harbor Commemoration, Veteran's Day ceremony, and other events. And most of all, your support will support program initiatives to benefit our Veterans, transitioning Servicemembers, and their families with needed assistance and advocacy.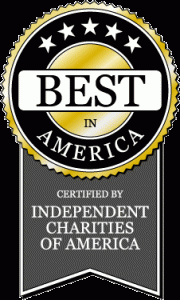 AMVETS Charities, Inc. participates in the Combined Federal Campaign through the Military, Veterans and Patriotic Services Organizations of America federation. Our Combined Federal number is of the 50,000 charities that participate in the CFC, only about 1500 – the members of Independent Charities of America and Local Independent Charities of America – will have the opportunity to display the "Best In America" seal of approval. AMVETS Charities, Inc. is proud to be one of those chosen few. This seal of approval is a service mark of Independent Charities of America and is used under license. AMVETS NSF is responsible for the content of any materials in which the Service Mark is used.
#AmericanVeteransHawaii #AmvetsDepartmentofHawaii #AmvetsHawaiiServiceFoundationCorp #AmvetsHawaii #AmericanVeterans #HawaiiMilitary #HawaiiVeterans