We had so many Vietnam Vets with true life stories of their experiences speak, and each one honored him for helping them deal with residual trauma they didn't realize they were still suffering from. They emphasized the need for the vets to continue to support each other.
Senator Mazie K. Hirono and Congressman Mark Takai acknowledged the hardships and individual sacrifices each veteran and their families made during the 15 year war. They were close to tears as they paid tribute to the veterans who came home as loyal Americans, and did not deserve the the hateful speech and being spat on.
There was no fanfare, no awards, no recognition of Heroes from the opening ceremony to the closing. All we heard during the entire tome were sincere and belated thank you's to each one who served.
This was a reunion for many, and those who did not know each other embraced as brothers and sisters. It was also inspiring for those young active duty military who were present to facilitate the event.
The T-shirts commemorating the 50th year the war ended, has these words printed "All Gave Some, Some Gave All".
Aloha —
Ron Lam, Legislative Director, USS Arizona Memorial Post, Certified VAVS Representative, U.S. Dept. of Veterans Affairs, Pacific Islands Health Care System
Help us Help others!
Click the "donate" button below to make a donation, today.
Our members are Veterans and Active Duty Servicemembers serving in the U.S. Army, U.S. Navy, U.S. Marines, U.S. Air Force, Coast Guard, Hawaii National Guard and Reserve.
Mailing Address:
AMVETS Hawaii
PO Box 2865
Ewa Beach, Hawaii 96706
Main Office: 808-382-6835
Help us Help others!
Click the "donate" button below to make a donation, today.
American Veterans "AmVets" Hawaii is a 501(c)(19) non-profit, ALL volunteer Veterans Service Organization (VSO), https://amvets-hawaii.org. 95% of all donations received will directly fund our ROTC/JROTC Medals and Awards program, Hawaii Public Schools Essay Contests, the preservations of Ewa Battlefield, and other Memorials and Hawaii Historic sites. Your support will also help fund our annual Ewa Battlefield Pearl Harbor Commemoration, Veteran's Day ceremony, and other events. And most of all, your support will support program initiatives to benefit our Veterans, transitioning Servicemembers, and their families with needed assistance and advocacy.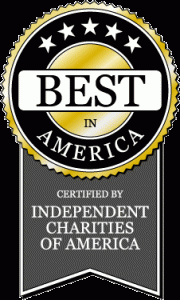 AMVETS Charities, Inc. participates in the Combined Federal Campaign through the Military, Veterans and Patriotic Services Organizations of America federation. Our Combined Federal number is of the 50,000 charities that participate in the CFC, only about 1500 – the members of Independent Charities of America and Local Independent Charities of America – will have the opportunity to display the "Best In America" seal of approval. AMVETS Charities, Inc. is proud to be one of those chosen few. This seal of approval is a service mark of Independent Charities of America and is used under license. AMVETS NSF is responsible for the content of any materials in which the Service Mark is used.
#AmvetsHawaii #AmericaVeterans #Amvets #AmvetsDepartmentOfHawaii #AmvetsHawaiiServiceFoundation #AmericanVeteransHawaii #HawaiiMilitary #HawaiiVeterans