Waikiki Natatorium War Memorial
American Veterans Hawaii [AmVets Hawaii] is a proud partner of The Friends of the Natatorium natatorium.org, a 501(c)(3) non-profit organization and their mission to preserve and restore our Waikiki War Memorial Natatorium to its original luster. AmVets Hawaii is happy to be able to provide the floral arrangements for our Waikiki Natatorium War Memorial annual commemoration ceremonies.
Consider the historical and cultural values of this memorial. The idea behind the War Memorial is simple…it was built as a living memorial that was dedicated to "the men and women who served during the Great War". All of the political and community actions started in 1918. It started in March 1918 when the Daughters and Sons of Hawaiian Warriors first proposed a memorial to honor the more than 10,000 male volunteers from the Territory of Hawaii who served in the Great War (known as World War I). In November 1918, the Honolulu Ad Club agreed with the idea and appointed a War Memorial committee. A 1919 Territorial Legislative Bill was passed on acquiring the estate of William G. Irwin as site for the memorial. In 1921, Territorial Senator L.M. Judd introduced a Bill for the construction of a War Memorial and expanded the initial concept for honoring the men of Hawaii who died in service during World War I.
The architectural beauty and style of this structure is considered Hawaiian Beaux-Arts with its entry arch flanked by 4 stone eagles, as was typical of this style. Inside is a 100 meter x 40 meter salt water pool. Its design was made to then-Olympic proportions. On August 27, 1927, local Olympic Gold Medalist Swimmer, Duke Kahanamoku made the first swim to commemorate the natatorium's opening day. Following Duke Kahanamoku's swim were swim meets that featured World Record Holder and Olympic Gold Medalist Johnny Weissmuller and another local Olympic Gold Medalist, Buster Crabbe.
During and after World War II, the War Memorial was taken over and used for training by the U.S. Army. It was continually used and maintained until its official closure in 1963. In years since its closure, preservation groups and the City and County have tried to preserve, repair and reopen this historic War Memorial.
The Natatorium has been named as one of America's Treasures by the National Trust for Historic Preservation.
Mahalo nui loa for all who were able to support our 2018 Veterans Day Weekend of events!
This 11 November marks the 100th Anniversary of Veteran's Day and the World War One Centennial.
We Celebrate all American Veterans, past and present.
Photos taken at the Centennial of Armistice Day,
War Memorial Natatorium
2815 Kalakaua Avenue, Honolulu
American Veterans Hawaii:
[AMVETS Hawaii]
Mailing Address:
AMVETS Hawaii
PO Box 2865
Ewa Beach, Hawaii 96706
Main Office: 808-382-6835
AMVETS Hawaii Service Foundation is a 501(c)3, non-profit

American Veterans (AMVETS) Hawaii Posts and the Department are 501(c)(19), non-profit, all-volunteer Veterans' Service Organization.
Our members are Veterans and Active Duty Servicemembers serving in the U.S. Army, U.S. Navy, U.S. Marines, U.S. Air Force, Coast Guard, Hawaii National Guard and Reserve.
AMVETS Department of Hawaii (EIN: 83-2518892) is a 501(c)19 non-profit
AMVETS Hawaii Service Foundation (EIN: 83-0550908) is a 501(c)3 non-profit
AMVETS HI-0001, USS Arizona Post (EIN: 45-3643811) is a 501(c)19 non-profit
AMVETS HI-0002, Ewa Battlefield Post (EIN: 82-1938740) is a 501(c)19 non-profit
AMVETS HI-0003, 808USA50 Post (EIN: 82-5526330) is a 501(c)19 non-profit
AMVETS HI-0004, Pearl Harbor Post (EIN: 82-5513861) is a 501(c)19 non-profit
AMVETS HI-0005, Ewa Beach Post (EIN: 83-2332933) is a 501(c)19 non-profit
Help us Help others!
Click the "donate" button below to make a donation, today.
American Veterans "AmVets" Hawaii is a 501(c)(19) non-profit, ALL volunteer Veterans Service Organization (VSO), https://amvets-hawaii.org. 95% of all donations received will directly fund our ROTC/JROTC Medals and Awards program, Hawaii Public Schools Essay Contests, the preservations of Ewa Battlefield, and other Memorials and Hawaii Historic sites. Your support will also help fund our annual Ewa Battlefield Pearl Harbor Commemoration, Veteran's Day ceremony, and other events. And most of all, your support will support program initiatives to benefit our Veterans, transitioning Servicemembers, and their families with needed assistance and advocacy.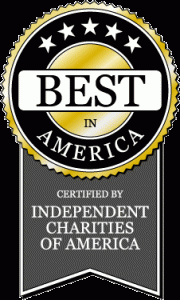 AMVETS Charities, Inc. participates in the Combined Federal Campaign through the Military, Veterans and Patriotic Services Organizations of America federation. Our Combined Federal number is of the 50,000 charities that participate in the CFC, only about 1500 – the members of Independent Charities of America and Local Independent Charities of America – will have the opportunity to display the "Best In America" seal of approval. AMVETS Charities, Inc. is proud to be one of those chosen few. This seal of approval is a service mark of Independent Charities of America and is used under license. AMVETS NSF is responsible for the content of any materials in which the Service Mark is used.
#AmvetsHawaii #AmericaVeterans #Amvets #AmvetsDepartmentOfHawaii #AmvetsHawaiiServiceFoundation #AmericanVeteransHawaii #HawaiiMilitary #HawaiiVeterans