Legislative Priorities
Suicide Prevention
Increase awareness & reduce stigma for receiving treatment
Improve identification & treatment
Traumatic Brain Injury
Increase awareness of mild-to-moderate TBIs & behavioral after effects
Advocate for veterans with other than honorable discharges due to undiagnosed or improperly treated post-deployment mental health issues, including TBIs
Toxic Wounds
Advocate for adequate resources to fully research, diagnose, and treat conditions associated with toxic exposures
Seek improvements to pre/post-deployment health monitoring and assessments to address all currently recognized and emergent environmental hazard and toxic wound health issues
Veteran Treatment Courts
Increase development and expanded use of Veteran Treatment Courts
Advocate for more outreach to justice involved veterans
To: All AMVETS members,
TOPIC: LEGISLATURE ISSUES
We need your help!
It is imperative for every AMVET member to sign-up at the Legislation Action Center located on the National website and to sign up for E-mail alerts. Here is the link:
http://www.amvets.org/your-voice-in-dc/legislative-action-center/
Please "Sign-up" for our mailing list, so when another issue comes up you'll receive it in your email. It's that simple http://capwiz.com/amvets/mlm/signup/
Let's get our new AMVETS National Legislature Policy Advisor – Ms. Amy Webb: to understand that we; AMVETS in Hawaii are serious about our "AIMS & PURPOSES."
Help spread the word around with our fellow AMVETS members in your post to get them to act upon these issues as well. Together we can make it happen.
Mahalo,
Legislative Agenda (2018-2019): Click Here.
All active National Resolutions comprise our full Legislative Agenda.
Mailing Address:
AMVETS Hawaii
PO Box 2865
Ewa Beach, Hawaii (USA) 96706
Main Office: 808-382-6835
Help us Help others!
Click the "donate" button below to make a donation, today.
Over 90% of all donations received will directly fund our ROTC/JROTC Medals and Awards program, Hawaii Public Schools Essay Contests, the preservations of Ewa Battlefield, and other Memorials and Hawaii Historic sites. And will also help fund our annual commemoration ceremonies: Ewa Battlefield Pearl Harbor Commemoration, Battle of Midway Commemoration, Veteran's Day Commemoration ceremony, and other events.
And most of all, your support will support our program initiatives to benefit our Veterans, transitioning Service members, and their families with needed assistance and advocacy.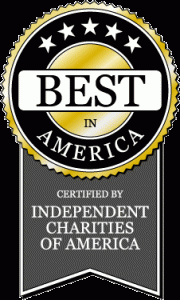 AMVETS Charities, Inc. participates in the Combined Federal Campaign through the Military, Veterans and Patriotic Services Organizations of America federation. Our Combined Federal number is of the 50,000 charities that participate in the CFC, only about 1500 – the members of Independent Charities of America and Local Independent Charities of America – will have the opportunity to display the "Best In America" seal of approval. AMVETS Charities, Inc. is proud to be one of those chosen few. This seal of approval is a service mark of Independent Charities of America and is used under license. AMVETS NSF is responsible for the content of any materials in which the Service Mark is used.

Donations can be made via mail.
Make checks payable to AMVETS:
AMVETS HAWAII
Mailing Address:
AMVETS Hawaii
PO Box 2865
Ewa Beach, Hawaii (USA) 96706
Main Office: 808-382-6835
Mahalo nui loa!
#AmvetsHawaii #AmericaVeterans #Amvets #AmvetsDepartmentOfHawaii #AmvetsHawaiiServiceFoundation #AmericanVeteransHawaii #HawaiiMilitary #HawaiiVeterans