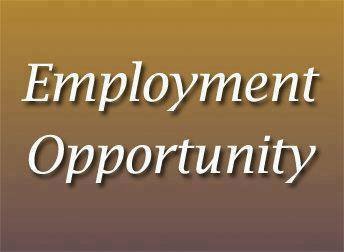 POSITION DESCRIPTION
Job Title: ILA Specialist – Reinsurance Admin
Department: Individual Life & Annuity Administration
Wage & Hour Status: Non-Exempt, Level 4
POSITION SUMMARY:
Responsible for providing effective, efficient and accurate administrative and technical services
for the Individual Life line of business.
IL Specialist- Reinsurance Admin 6.2016
POSITION DESCRIPTION
Job Title: Management Trainee
Department: Individual Life & Annuity
Wage & Hour Status: Exempt, Level 5
POSITION SUMMARY:
The purpose of this position is to train and gain knowledge and experience required for promotion to a supervisory or management position in the various departments of the Individual Life Administration. This position will train in Systems Support, Client Relations, IL
Administration, Claims and Reinsurance. This position is to become knowledgeable in all department processes and procedures and recommend changes to facilitate improvement in department efficiences and controls. This position may supervise other personnel as needed.
IL – Management Trainee 7.2016
Support "Hire Leeward" initiative to "Connect Leeward Residents with Leeward Jobs"
Connecting Leeward Residents With Leeward Jobs…
The Hire Leeward Job Engine is a free, online tool used by business owners and job seekers year-round to get connected with the latest job openings on the Leeward Coast.
Post a job: Employers looking to hire for available positions in West Oahu are encouraged to submit their job listings online.
Find a job: Job seekers of all ages that live on the Leeward Coast are able to access the Hire Leeward Job Engine 24/7.
To access the Hire Leeward Job Engine, click here.