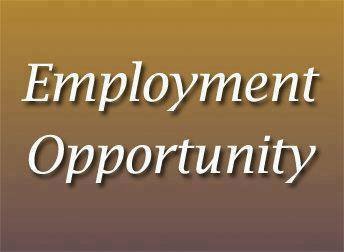 Here's the APRIL 2017 Employment Assistance Update:
Here are 4 Key Job Vacancies that have recently become available:
– Wounded Warrior Project – Outreach Coordinator position –
Oahu – POC: FITHA DAHANA-ELLIS – Cell Ph: 904.570.0791
– State Consultant Position with Military OneSource (MOS) –
Oahu – POC: MOS – 1-800-342-9647
– Hawaii National Guard (HING) – Family Assistance Center
(FAC) Specialist – Kapolei, Hawaii (Island of Oahu) – POC: Lt Col Sharnell
Valeho – WP: 808-672-1442
– Hawaii National Guard (HING) – Family Assistance Center
(FAC) Specialist – Hilo, Hawaii (Big Island) – POC: Lt Col Sharnell Valeho –
WP: 808-672-1442
Qualified Soldiers and family members are encouraged to apply! You
may direct any questions to the POC's listed above.
** April 11th – U.S. Vets Job Fair Kick-off Event – All Veterans welcome! – Flyer attached
10:00 a.m. – 12:00 noon -&- 1:00 – 4:00 p.m. on Tuesday, April 11th at the U.S. Vets – Barbers Point, Bldg 37, 91-1039 Shangrila Street, Kapolei, HI
Free Haircuts, Free Clothing, Resume Assistance, & Interview Skills Classes!
West Oahu Vet Center -&- other veteran service providers will be on-site!
April 12th – 8th Annual U.S. Vets Job Fair – Flyer attached
10:00 a.m. – 3:00 p.m. on Wednesday, April 12, 2017 at the Pagoda Hotel, Cest Si Bon Ballroom, 1525 Rycroft Street, Honolulu. Local Employers on-site. No registration required. $3 Parking Validation.
May 3rd – Schofield Job Fair – Flyer attached.
10:00 a.m. – 1:00 p.m. on Wednesday, May 3, 2017 at the Nehelani Conference Center
Meet Employers, On-site Interviews, Dress Professionally, Bring Resumes. No children please.
2) KEY JOB VACANCY ANNOUNCEMENTS (JVAs) –
**** State Consultant Position with Military OneSource (MOS) ****
Apply Now!
Location: Honolulu, HI
Posted: 3/27/2017
Job Type: Full-Time
Category: Consultant
Experience: Not Specified
Education: See Requirements
Job Description
ABOUT THE POSITION
We are currently seeking a dynamic Military OneSource State Consultant to join our team at our office in Hawaii. The Military OneSource State Consultant will serve as the state subject matter expert with regard to Military OneSource and Federal, State and community resources available to support military members and their families.
Position Responsibilities:
* Collaborate with military and community support services to understand the military populations within the state and their needs.
* Encourage community capacity building to benefit the military population.
* Provide information and referral services and promote a sense of military community among the geographically dispersed service and family members in the state.
* Develop partnerships within their state to bridge the gap between needed and available services and integrate military and civilian resources.
* Educate service and family members of all branches and components of the support services available through Military OneSource via approved briefings and information tables at military sponsored events, conferences, trainings and other appropriate venues.
* Seek out opportunities to provide information regarding Military OneSource services to military leadership, members and their families, in order to facilitate secondary outreach and subsequent referrals.
* Develop and execute a plan strategy to ensure awareness of available resources throughout the state.
* Provide activity information, via SharePoint, documenting the type of services provided.
Position Requirements:
Education : Bachelor's Degree required.
Licensure : Valid Driver's License.
Relevant Work Experience: Five years of prior military experience as an active duty, National Guard or Reserve member (or as a spouse of a member) or relevant civilian experience. Knowledge of Military Support Services programs (military department and family service type programs). Proficient in the use of Windows based software applications, including MS Office Professional Suite. Familiarity with SharePoint preferred.
Knowledge, Skills & Abilities :
* MS Office Professional Suite
* SharePoint
* Excellent written and oral communication skills.
TO APPLY
Go to: http://careers.beaconhealthoptions.com/job/HI-Honolulu/State-Consultant/J3L1ML64FY02MRXKT08
& select: "Apply Now" to create a profile and apply for the position.
ValueOptions Federal Services, Inc, Beacon Health Options company, is proud to be an Equal Opportunity and Affirmative Action Employer as well as a Drug Free and Tobacco Free Work Environment. EOE/AA/M/F/Veterans/Disabled
3) Help with your USAJOBS.GOV Resume
Attend one of the BI-MONTHLY WORKSHOPS at the Army Community Center (ACS) at Schofield Barracks – ACS BLDG, 2091 Kolekole Avenue, Schofield Barracks. Classes are held 9:00 a.m. to 12:00 noon -or- 12:00 to 4:00 on the selected dates. See attached Flyer titled, "USAJOBS.GOV – 10 Steps to a Federal Job – 2017 Schedule" for details.
0 – MOS – State Consultant Position with Military OneSource (MOS)
0 – Schofield Job Fair – MAY 3rd
0 – U.S.VETS Job Fair – APRIL 12th
USAJOBS.GOV – 10 Steps to a Federal Job – 2017 Schedule (12-12-2016)